Shopping Basket
Your Basket is Empty
There was an error with PayPal
Click here to try again
Thank you for your business!
You should receive an order confirmation from Paypal shortly.
Exit Shopping Basket
Clinical Massage Therapy & Massage Therapy Business Coaching
| | |
| --- | --- |
| Posted on 12 June, 2015 at 2:10 | |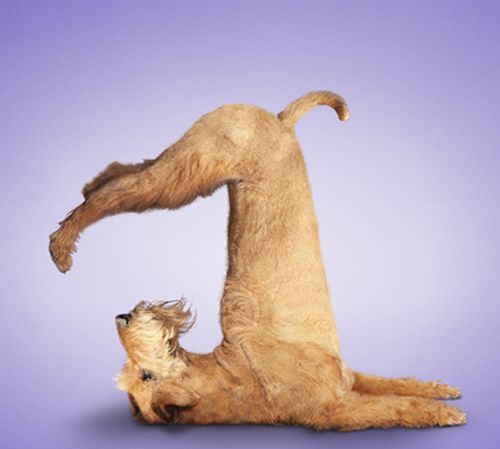 Do you have to "drag your butt to the gym"? If you miss a morning workout, do you write of the day as a no-exercise day? Does the thought of your impending exercise routine inspire you to spew your organic green smoothie? I can assure you, you're not lazy - its completely human and very normal.
I lose my joy of particular exercise approximately every two months. The novelty just wears off, and I start going through the motions. I mentally beat myself up and think "but you're a personal trainer! you should LOVE this all the time!", and then I quickly get over it and confirm my suspisions that no one truly LOVES exercise all the time.
I've had that theory for a while. When someone says to me "I love exercise, its my life!" I think to myself - Liar! Liar! Lululemon's on fire! No human being loves to push themself to be uncomfortable. We love the thought of it, the subtle feeling that we have control over our own health, the weight management results, the post exercise euphoria, the "rest intervals", the clothes and runners (you know you love that the 80's are back), but you, my friend, do not actually enjoy the act of fighting gravity. You can - however - find joy in something that is hard. At least you will be motivated to do it, right?
I've been a regular exerciser coming on 23 years. Yup. Started when I was 2. (Just kidding). Within that almost quarter century I've seen and tried many fads, gained and lost (and gained and lost) a few pounds here and there, injured myself, taken classes, taught classes, fallen off a step teaching a class, cursed numerous workouts, but I've never actually stopped exercising on a regular basis. Here's my longevity secret. FIND. WHAT. GIVES. YOU. JOY. And do it for a while until it no longer gets you excited. Then find something new.
I've kickboxed, danced like a fool while my family laughs, skipped rope, climbed stairs, swam, cycled, hiked, rebounded, run obstacles, walked, run with my dog, run with friends, rowed, done numerous & ridiculous workout videos (even the old VHS varieties - remember VCR's?) and many more. My longest running joy lies in the rebounder - as I come back to it regularly.
So, the next time your motivation wanes, and you'd rather poke your eyes out with a dirty fork, give yourself 20 minutes to sift through the web looking for new ideas and inspiration and see what tweaks your interest at that particular time. Chances are you'll feel that fresh wokout joy for a good 2-4 weeks before it wears off. Then - on to something new.
Over and out folks, happy joy hunting!
Categories: Sarcasm and good info
/