Shopping Basket
Your Basket is Empty
There was an error with PayPal
Click here to try again
Thank you for your business!
You should receive an order confirmation from Paypal shortly.
Exit Shopping Basket
Clinical Massage Therapy & Massage Therapy Business Coaching
| | |
| --- | --- |
| Posted on 13 June, 2016 at 20:50 | |
          My daughter is 6 years old, and has type 1 diabetes. Yes, thats the kind you have for life, and you have to weigh all your food and take insulin for every little carbohydrate that passes your lips. She was diagnosed 3 years ago and actually, we do pretty well and she is a very compliant gal when it comes to T1. In fact, she is my hero! 
          It is always a struggle for us to find healthy foods that she likes, much less health food (I especially love when random people tell me to put her on a "Paleo diet" to decrease the need for insulin...as if a 6 year old will eat "Paleo" food........LOL but I digress).
            Anyway, the other day I was searching smoothie recipes when I decided to use my 2 years of holistic nutrition education combined with my maternal determination to come up with something super healthy that she would actually like. Fast forward to the Olivia Jean Smoothie.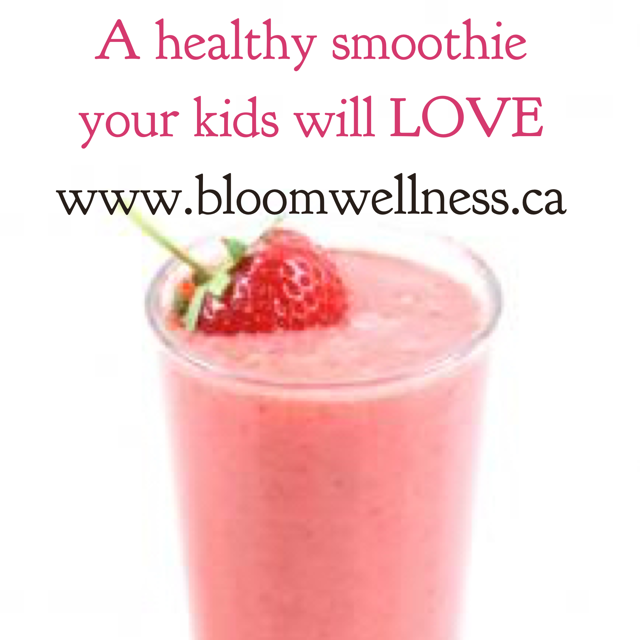 In your blender (I use the Ninja, since I am kind of a Ninja.....) combine the following:
          - 1/2 banana
          - 1 small serving of Activia (or your fave) yogurt
          - 1/2 - 1 TBSP of ground flax
          - 1/2 cup water
          - 1/2 cup mixed frozen berries
          - 10 leaves of fresh spinach
          - 10 leaves of fresh kale
          - 1 TBSP honey
          - 1/2 TBSP pumpkin seeds
          Mix well and drink up! This recipe makes approximately 1 & 3/4 cups which in our house we call 2 servings. Based on that, each serving has about 15-20 carbohydrates for those fellow T1 carb coutin' ninjas. My hubby and I loved it too....I hope you and your family will!
          Want more recipes and healthy tidbits? Follow me on Facebook (bloomwellness.ca) Twitter (@BloomWellness) or Instagram ([email protected]).
          Happy blending y'all!
          -LB
Categories: Sarcasm and good info
/