Shopping Basket
Your Basket is Empty
There was an error with PayPal
Click here to try again
Thank you for your business!
You should receive an order confirmation from Paypal shortly.
Exit Shopping Basket
Clinical Massage Therapy & Massage Therapy Business Coaching
| | |
| --- | --- |
| Posted on 28 October, 2015 at 11:10 | |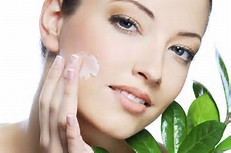 Seriously guys – did no one realize that processed meats are unhealthy? Has it never been said that red meat consumtion should be limited? Thanks WHO for telling us something we've known for years…maybe a few more years down the road you'll tell us something else rather common sensish like only drinking soft drinks all day leads to disease. CAPTAIN OBVIOUS much? Sorry it just frustrates me that some folks need to hear it from global authority to actually believe common sense.
          On that note, I want to share something with you (if you aren't already a bit granola-ey like me) that I am cautious of and give you some possible alternatives that I use regularly and love. I'm talking about products that we use on our skin. Being our largest organ, it absorbs everything we use on it, so if you think about it, harsh, petrochemical, un-pronouncable ingredients cannot be good. I mean you heard about the Johnson and Johnson removal of some of the ingredients in their baby wash that contained formaldehyde, parabens, phlalates, etc. right? If not read here:  http://www.scientificamerican.com/article/johnson-and-johnson-removes-some-chemicals-from-baby-shampoo-other-products/  FORMALDEHYDE. Why on earth would we put that on our newborns??? (Authors note: I never put that crap on my kid because I've been suspicious of them forever…Ok I digress, but you get the point. We don't need those potentially carcinogenic (I'm being polically correct here, you know that crap cannot even be remotely good) chemicals in our daily products.
Here's a list of what we use at our house in an attempt to decrease our chemicals:
1. Scentuals products: Three words for you: Canadian made (sorry that's 2), natural, effective. I use the baby wash for my baby (who is now five but we still use it) as well as a face wash. Honestly with aging combination skin, it's never felt more like a baby's tushie than now in my late 30's. I buy it at Save on Foods, but you can get it online: www.scentuals.ca
2. Corn Starch: I used to wash my hair daily until my stylist & boss at the time suggested that might be the very reason it got SO OILY by the end of the day. Thanks guys, you were right! And honestly as a busy Mompreneur, it saves me quite a bit of time in the am. So now I try to go 2-4 days without and in between washes I needed a little something. I looked at dry shampoo ingredients and things like synthetic fragrance, pigment, etc. left me looking for alternatives. I mean I lie in my childs bed and my hair is on her pillow then she sleeps on it, yada yada yada…but you get the point. Back to cornstarch…honestly it works AMAZINGLY and you can eat the stuff, so its got to be much safer than the commercial dry shampoo's in my mind. You can buy it anywhere you buy your groceries and its cheap. It can leave a bit of white residue until its well smooshed in the hair, so if you are blond its fine, but if you have dark hair, brush it through at night and sleep on it or brush it through in the morning and slap a shower cap on until you are ready to style.
3. Coconut Oil: Unless you live in a cave with no contact to the outside world, you've likely heard of this one and all its benefits. I don't think its going to cure cancer or anything, but it does have antifungal properties and has worked amazingly for us as a diaper rash salve, lip healer, hair mask, etc. Once again you can eat the stuff so I'd say its pretty darn safe. You can buy it at most places you buy your groceries.
4. Badger Balm: My daughter has type 1 diabetes and we use an insulin pump and a continuous glucose monitor so she inevitably has medical tape stuck to her all the time. Every time we remove it you can imagine what it does to her delicate skin…open to Badger Balm – its simply amazing. I put some on every time I change her tape and it heals up beautifully. Its organic with natural ingredients. (Organic is actually important in some cases – more on that in a later post). I have used it as a lip balm too – fantastic. I bought it online at www.well.ca or you can buy direct: www.badgerbalm.com  .
5. EveryOne products (EO): LOVE LOVE LOVE their skin creams. Everyone can use it in our house and its relatively natural and works beautifully. I actually use the non-scented as a face cream. Once again, best I've ever tried. https://www.eoproducts.com/  Or – I regularly buy mine at Winners. I find it very well priced for a natural product.
6. BONUS – its not a skin care product, but its something I've come to rely on it for disinfecting: Attitude Disinfectant spray. Beyond awesome and incidentally cleans soap scum like you've never seen. No elbow grease needed. http://www.attitudeliving.com/disinfectant-p/10910.htm I buy ours at Save on Foods.
For what its worth, when I've sat down and actually done the math, I spend less on body products in our house than ever, and we consume less because we don't need various products to do the same job. Better for the environment, better for our health and better for my grocery budget = win / win.
***I don't get kickbacks nor do I work for any of these companies. Also I am not a doctor so if you take my word as such, you are just plain SILLY.***

I hope you find this list helpful – do you have natural / DIY products you can't live without? I'd love to hear about them. Email me at [email protected] and I'll feature yours in another post.
Have a great rest of the week guys,
Laura B
Categories: Randomness
/